Finally! Generals break though, take first ITL crown since 1991

By Matt Williams | Asst. Sports Editor
Believe it or not, only three players on the current Hamilton Intertown Twilight League baseball team were alive the last time the Generals won the championship in 1991.
That is until this past Saturday, when 25 baseball loving boys from Hamilton stamped out that 31-year championship drought.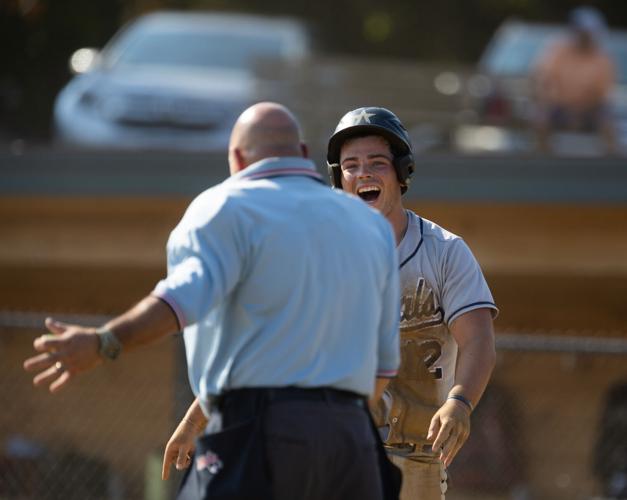 The Generals battered defending champion Manchester, 11-1, in Game 4 of the best-of-five set Saturday at Memorial Field in Essex to clinch the ITL championship. The victory capped off a remarkable run through the postseason in which the second-seeded Gens outscored their opponents 47-21 with an incredible 39 runs in the championship series alone.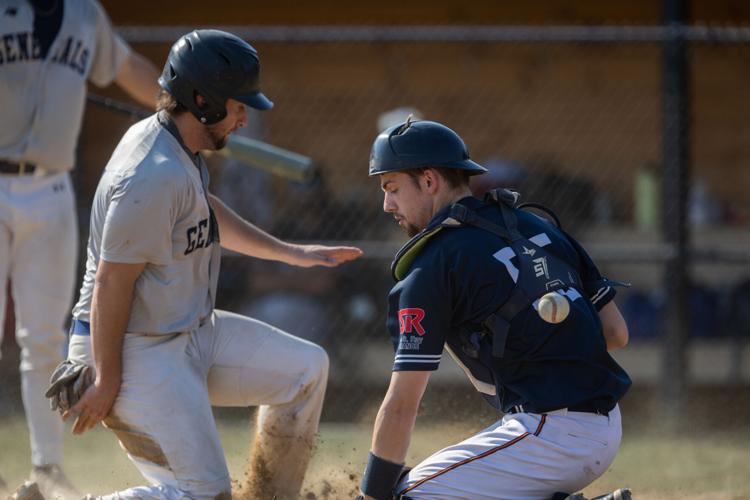 "It felt incredible to finally break through. These guys worked so hard," said longtime player/manager Brian Nicoll, who shared the in-game decision making with fellow player/manager Larry Sageese. "We built up a lot of good young players and they're home grown; 22 of our 25 active guys are Hamilton-Wenham grads and 17 graduated in 2018 or later."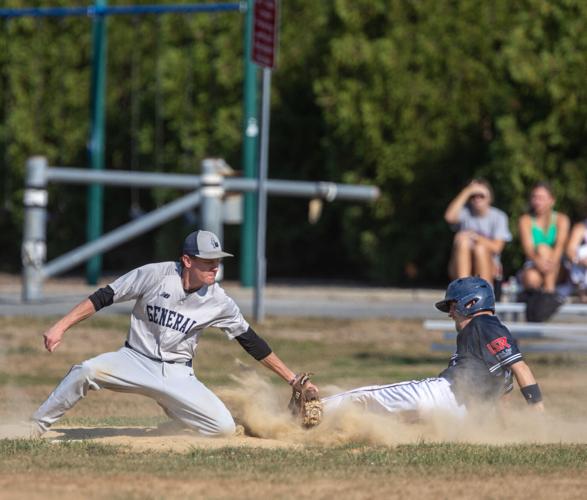 Looking to avoid a loss and a potential Sunday Game 5, Hamilton jumped ahead 2-0 in the first inning on Saturday thanks to a Harrison O'Brien RBI single and a Hunter Wilichoski steal of home. Manchester got one back in the bottom half on an E.J. Field single but Ryan Hutchinson put out that fire and didn't allow another run over six solid innings while his Generals added to the lead.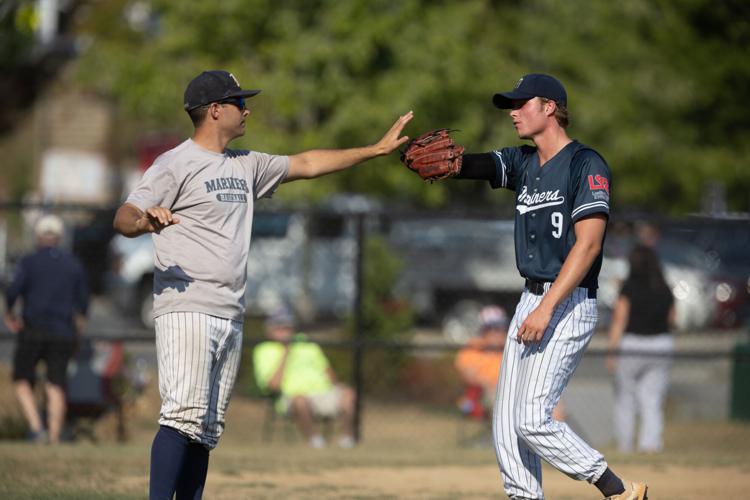 Carter Coffey (RBI) had two hits and scored twice while O'Brien finished 2-for-4 with a pair of runs. Catcher Nick Freni had a hit and scored, Tobin Clark Goldfield and Will Frain both collected two RBI and scored, Aidan Cann had a pair of hits and scored and Jake Lanciani collected two RBI and a run scored.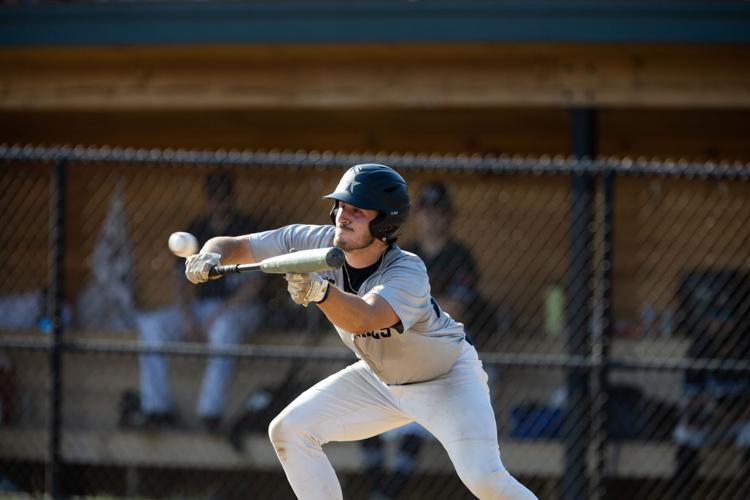 Hamilton ballooned the lead to 5-1 after three and then pulled away with three runs each in the fifth and sixth innings, outhitting the Mariners 9-5.
The championship was a longtime coming for a core group of Generals that have come close several times. The ITL traces its roots back to the turn of the century and the Generals' first recognized title was back in 1932 ... the modern squad sees Chris Huggett, Neil Simons and Luke Painchaud as the only players even alive last time Hamilton won the playoff crown in '91.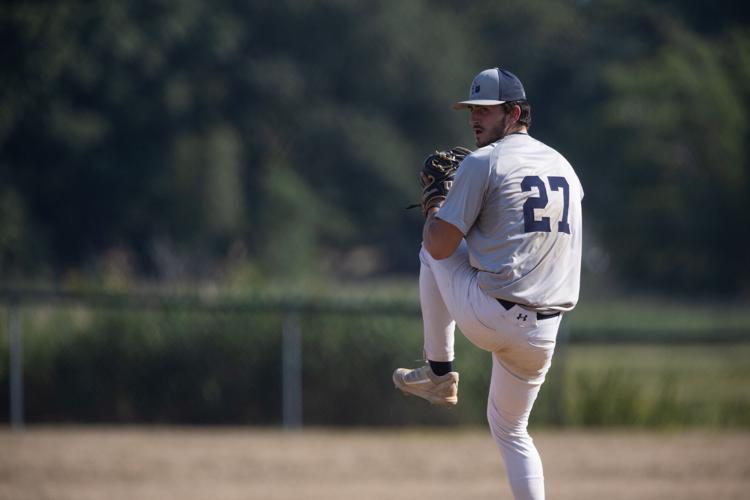 "The players who came before certainly paved the way," said Nicoll. "Guys like Mark Ruggerio, Reggie Maidment and our longtime skipper and bona fide leader Bryan Vitale."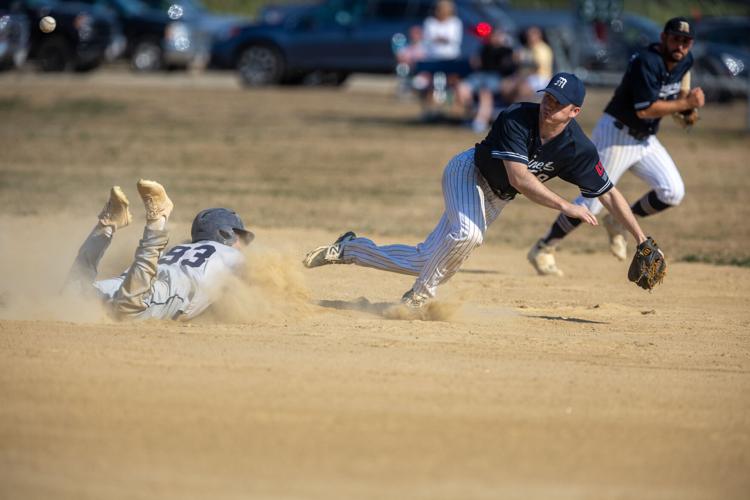 Harry Painter and Field combined for four of Manchester's five hits on Saturday with Dylan Wilson getting the other. Painter threw four innings with five K's and three earned allowed before Hamilton pulled away.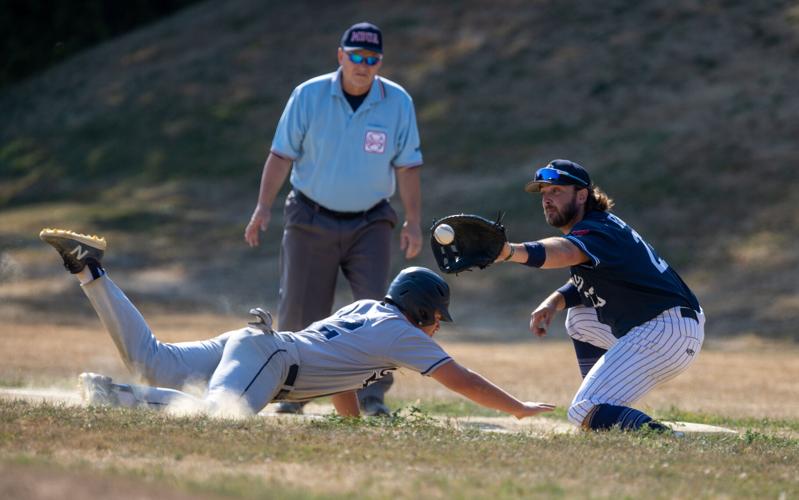 Lanciani, the top pitcher with a 1.70 ERA, and slugging catcher Keegan O'Shea were tremendous on-field leaders for this year's Generals. Hutchinson was the champs' MVP, blasting three homers with a 2-0 record and three saves plus a 1.70 ERA of his own.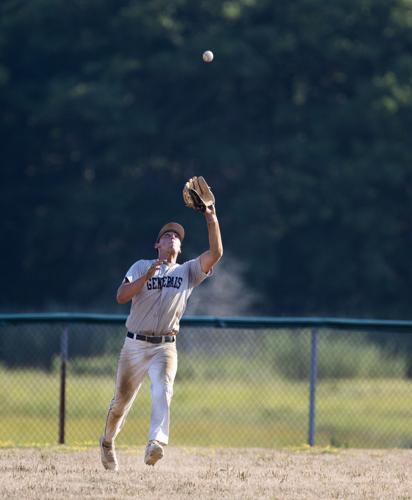 Cann, Hamilton native who played at Governor's and now slugs for UMass, had a monster season with a .448 average and a team-leading 17 RBI. St. John's Prep grad Will Frain tied for the team lead in runs with 16 and posted a solid .751 OPS; Coffey, a solid two-way player, helped out with the bat by hitting .318 in addition to his pitching work. Paul Horgan was also one of the squad's top two-way guys, doing damage with the bat and nearly tying with Coffey for the team lead in innings pitched.
Defensively, O'Brien played at a gold glove level at third while also batting .385. Clark Goldfield was excellent at shortstop, Cam Vautour chipped in at almost every position and Mark Roselli has a solid pitching season with a pair of victories.
It all added up to a satisfying, championship formula for the Generals, who went 20-6 for the summer and 5-1 in the playoffs after sweeping Rockport in the semifinals and then slaying the Mariners for all the marbles.